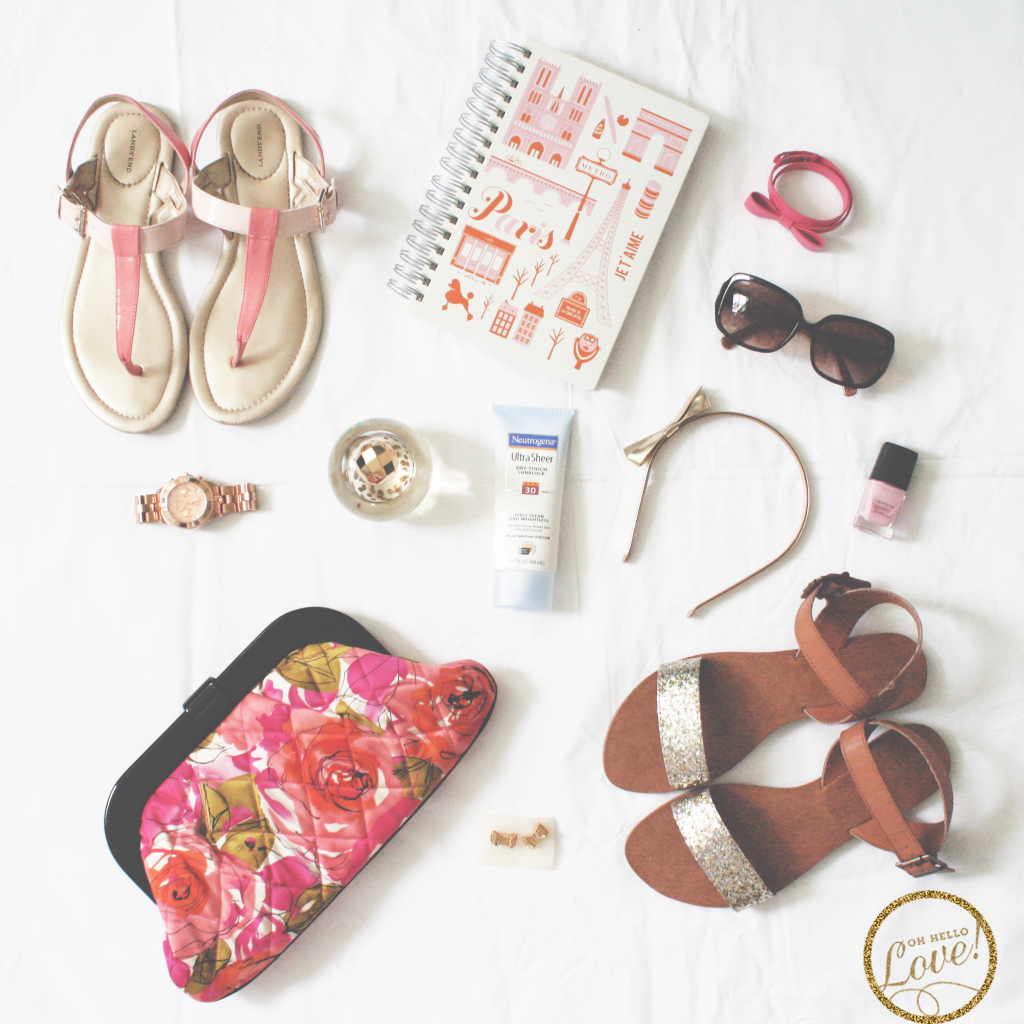 1 Lands' End sandals / 2 Kate Spade Twirl perfume / 3 mintgreen spiral-bound Paris notebook(found at Marshalls) /
4 Old Navy bow bracelet / 5 Coach sunglasses / 6 pink nail polish / 7 Old Navy gold bow headband /
8 Neutrogena Ultra Sheer sunscreen / 9 Target metallic sandals / 10 Kate Spade gold bow earrings /
11 Vera Bradley watercolor floral clutch / 12 Marc Jacobs rose gold watch via Fossil Outlet





With Spring Break on most everyone's mind (whether you have time off or not!), I thought I'd put together a little list of my easiest vacation essentials. Since pulling together inspiration from around the internets always gives me a serious case of the gimmes, I wanted to put together my list using pieces I already own.




I chose a theme, pinks and metallics, and then went through my closet to see what I could come up with. And I was pleasantly surprised with what I already own! The only new piece were the metallic sandals from Target (at a very affordable $16.99!).




So here's the challenge: Rather than pulling inspiration and most likely pulling out our wallets, let's see how we can combine pieces we already have, no? I'd absolutely love to see what you come up with! If you decide to take me up on the challenge, would you be so kind as to link back to this post? And of course, I'd love to see what you've come up with so please, please leave a link in the comments so I can find you!